Posted by: Jim on: 05/27/2012 05:18 AM
Here is how to make a Stereolithography 3D Printer at home.
Stumbled across this how-to at Instructables.com. This project may be a tad much for the home gamer, unless you have a whole lot of liquid UV-curable photopolymer laying about - but it can be done. Up for the task? The author includes a full parts list as well as some shopping tips. Eye protection required.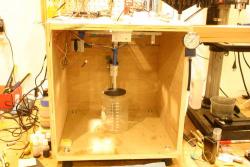 http://www.instructables.com/id/Build-a-Laser-3D-Printer-Stereolithography-at-Ho/
---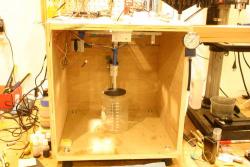 Comments