Posted by: Jesse on: 03/18/2013 05:45 PM
This UK based company has developed a "an easy-to-use, low-cost 3D scanning system that captures full colour, accurate 3D object data in minutes."
Ah yes, the big problem with 3D Printing... how do "normal people" input 3D data to be printed? Learning CAD or other 3D design software can be a life-long journey, so CADScan has developed something a bit different.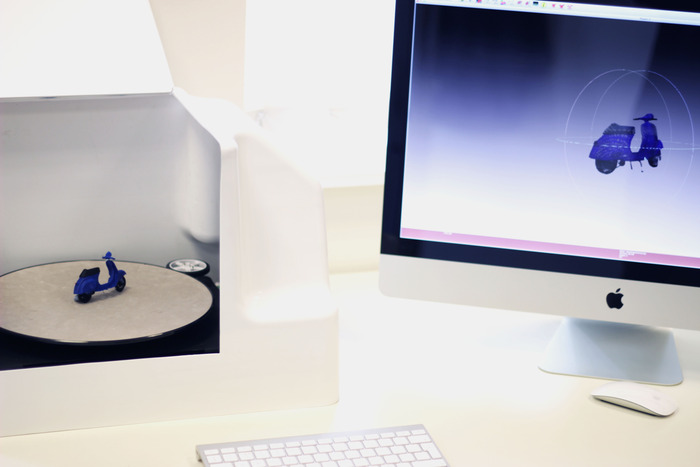 Founded in 2011 by a team of software, electronic, and optical engineers, CADScan brings us the Desktop 3D Scanner. This revolutionary device can scan objects up to 250mm x 250mm x 250mm (about 9.8 inches for us Americans), yet is only about as big as the inkjet printer thats probably sitting on your desk right now. It works with Mac or PC, and creates surprisingly high-quality scans.
Here is a real 3D scan that came right from this scanner. Its pretty awesome!
The device is extremely user friendly, too. In CADScan's words, there is "no calibration, no alignment, no post processing, no training - although we encourage you to read the manual first!" Simply push one button and your object gets scanned.
The best part? Unlike CreaForm's $25,000 3D scanner, this one only costs about $1000, depending on British Pound to US Dollar conversion rate. And, since Kickstarter funding was successful, real live consumer-ready scanners should be shipping soon.
See more at CADScan's Website.
---
Comments