Posted by: Jesse on: 12/06/2012 03:08 AM
Cirque du Soleil has made a trip back to their hometown for the red carpet screening of the much anticipated Cirque du Soleil: Worlds Away 3D. Here are some pictures from the event (non 3D).
Actually, this is all happening right now (10pm December 5, 2012). If any of you are lucky enough to be in montreal, stop by to say hi to the circus crew!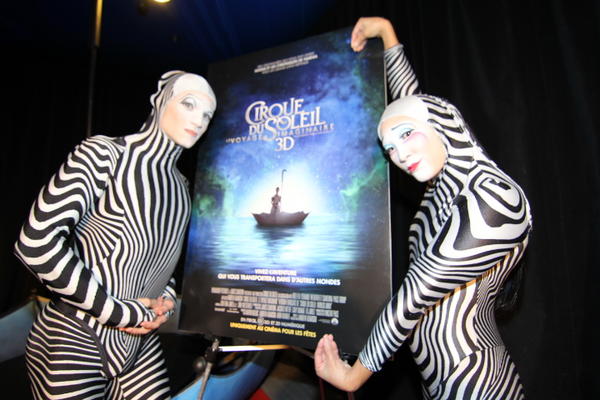 ---
Comments
Related Stories
Cirque du Soleil: Worlds Away 3D official Trailer Released
Here is the official trailer that was released just minutes ago for Cirque du Soleil: Worlds Away 3D. The movie is a collaboration between James Cameron and Andrew Adamson. Links and more info inside....
Cirque du Soleil makes 3D Motion Tracking Web App with Google Chrome
Cirque du Soleil created a 3D motion-tracking circus in the Chrome web browser at the Google IO. See the details inside....