Posted by: Jesse on: 01/15/2013 02:26 AM
Take a projector, add an infrared camera, then give it some water vapor. All that combines into a geek-tripping holographic display that makes your jaw drop.
Fogscreens have been a trick of special effects artists for years, but it was not until recently that you could bring one into your own home and play Fruit Ninja.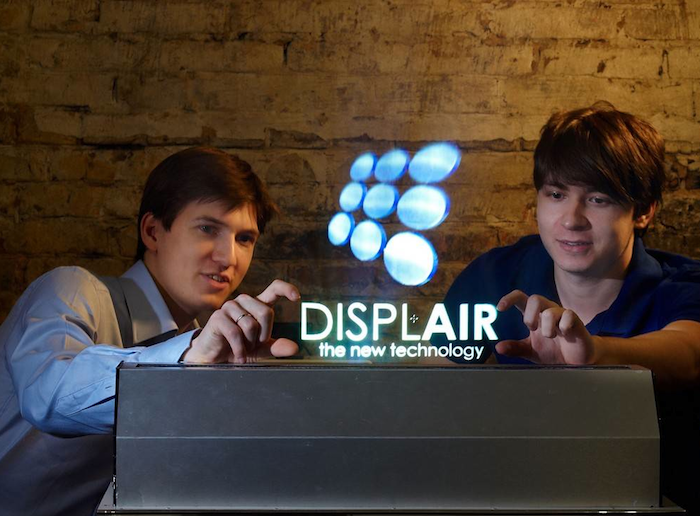 CES 2013 brought us the experience of Displair beaming a Windows 7 Desktop (I guess the inventors didn't like Windows 8?) onto it's wet display. A PlayStation Eye camera then projects infrared light on top of the projection, and you know what that means...

...a multitouch 3D fogscreen display!



In typical geek fashion, the display was invented in a dorm room in Russia by Maxim Kamanin. It can track over 10 fingers over the 1,500 points of multitouch points it projects. Apparently, its even gotten praise from former Russian President Dmitry Medvedev.

Displair should be available for sale by the end of this year for $15,000 (some sources say $10,000). No offense to the Russians, but the price of a well equipped new car for a fogscreen display might be a little ludicrous. Especially when, lets be honest, the video quality kind of sucks. But, the company says it can produce sizes between 40 and 140 inches. Now that might be worth it!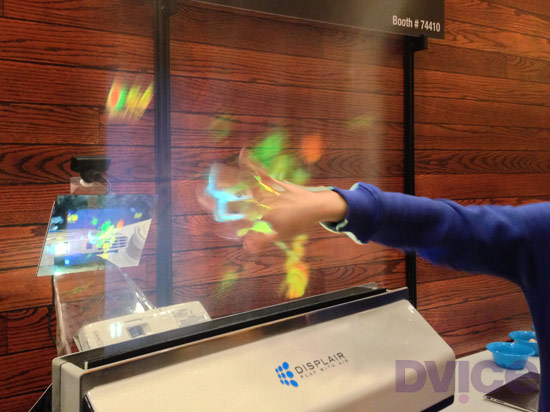 The best part? Displair works like a normal humidifier, too. See their website here: http://displair.com
---
Comments