Posted by: Jesse on: 06/22/2012 03:30 PM
Rainbow Symphony is a leading manufacture of 3D glasses and has made (literally) millions of 3D glasses over the 30 years they have been in business. Now this 3D giant is extending an offer to get 3D glasses for free. Seriously, free!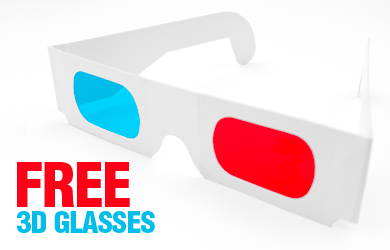 ---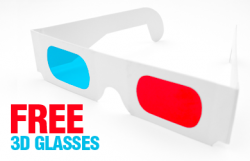 Comments
Related Stories
Exceptional 3D today announced the expansion of their patented auto-stereoscopic 3D technology product-line by introducing the world's first-ever lenticular glasses-free 3D Portrait Series
The product is intended for commercial use to provide glasses free 3D signage. ......
Glasses-Free 3D Showcase Announced at SID in Boston and InfoComm in Las Vegas
Magnetic 3D, the global-leader in autostereoscopic "glasses-free" 3D displays and digital signage solutions, today announced its upcoming presence at key industry events in the month of June....
Glasses Free 3D Displays are Now In Use at Revel Resort and Casino
Exceptional 3D today announced the implementation of their patented auto-stereoscopic 3D technology at Revel, a 6.3 million square foot beachfront destination in Atlantic City......
New Glasses Free 3D Display Does Not Compromise Resolution
NLT Technologies has prototyped a new naked-eye low-temperature polycrystalline silicon TFT LCD display that has six viewpoints and does not compromise 2D resolution......
Qualcomm releases glasses-free 3D tablet
Qualcomm's booth at International CTIA-Wireless 2012 displayed a prototype of the first autostereoscopic 3D tablet ever!...
Alioscopy Announces Integrated Adobe Photoshop Software for Glasses Free 3D Displays.
Alioscopy has announced new software bringing glasses-free 3D content creation to the masses.......