Posted by: Jesse on: 11/23/2013 09:10 PM
Christmas is coming, and Santa can't be without the latest and greatest upgrades to his sleigh. Not only that, wouldn't it make sense that Santa would stay with the times and have it 3D printed? I'm sure you have some great ideas, and GE needs your help!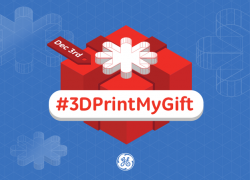 In past years, GE researchers have reached out across its diverse technology portfolio to build and upgrade Santa's sleigh. But with no time to spare and the gift list continuing to grow, GE scientists are turning to the crowd and the power of 3D printing to design a whole new sleigh for Santa that will ensure he makes all of his deliveries this holiday season.

GE has teamed up with GRABCAD to launch a design contest and crowdsource a new 3D design for Santa's sleigh. A team of 3D experts from GE's famous Additive Manufacturing Lab will judge and select the winning design, which will be turned into an ornament that is featured during GE's #3DPrintMyGift holiday campaign on Tuesday, December 3rd.

Check out Santa's ridiculously cool ride below, then find all the details, rules, and specifications for the contest here. Good luck, may the best sleigh win!
---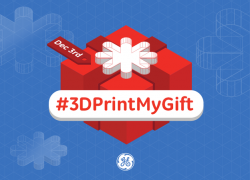 Comments