Posted by: Jesse on: 05/11/2012 10:41 PM
Wolfenstein 3D goes freebie for its 20th anniversary!
To Celebrate Wolfenstein 3D's 20th anniversary Bethsoft has come up with a free-to-play browser version of the game and director's commentary from John Carmack. (Video Below)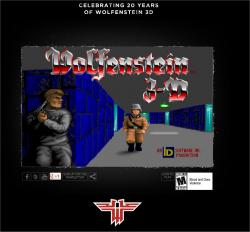 The free broswer version is at http://wolfenstein.bethsoft.com, where you can enjoy the full retro game play (Make sure you put in a birthdatye OVER 17 years old) and for limited time, iOS users can download Wolfenstein 3D Classic Platinum for free on iTunes. There are also up two Wolfenstein items on Xbox LIVE's Avatar Marketplace. Purchase a Wolfenstein t-shirt (male/female) for 80 Microsoft Point and the Classic B.J. Blaskowicz Mask for 160 points.

Steam users can celebrate Wolfenstein's anniversary with these deals…
Wolf Pack for $3.75 (75%off) — includes Return to Castle Wolfenstein, Spear of Destiny, and Wolfenstein 3D
id Software Super Pack for $49.99 (50% off) — includes MANY games.



---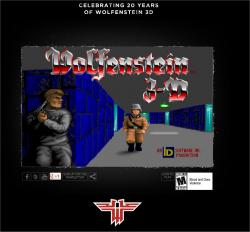 Comments