Posted by: Jesse on: 01/25/2013 11:41 PM
Hisense is a tech giant maker you've probably never heard of but actually plays a significant role in the world. At CES 2013 they released this transparent 3D display, which is wicked cool...
...and also completely pointless. But, needless to say, we want one.

It works on very simple principles. The screen is passive 3D, and is made from OLED's so its transparent. Then, the user can place whatever physical object they'd like behind the screen and then display a 3D image over it (sort of like projection mapping... sort of). RealFiction came out with a similar product a while ago, but it was only boring 2D.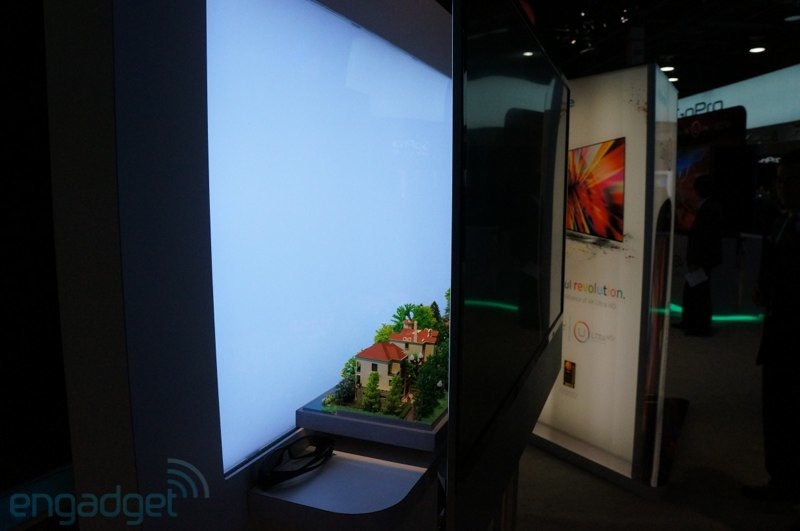 The Transparent TV on display had a 50-inch screen, and a landscape model placed behind it. It was clearly visible through the screen, and after you put the 3D glasses on things got trippy (in a good way). Of course this is completely pointless for almost everybody, so it will most likely be marketed to advertisers and trade show exhibitors.

The best part? It will be released for the consumer market mid 2013, and will only cost $3,000.

Remember, the picture of the TV look weird because its displaying a 3D image - just like when you take your glasses off in a movie theater.
---
Comments