Posted by: Jesse on: 02/28/2013 02:01 AM
So you printed your really cool new invention, but the 3D printing process left your object grainy and awkward. Here is how to make it smoother than a baby's bottom.
"No matter how good a 3D printer gets, you're always going to have visible print layers. Even with very high-quality prints with sub-0.1mm layer height, getting a shiny and smooth finish of injection molded plastic is nearly impossible. That is, of course, until you do some post-print finishing."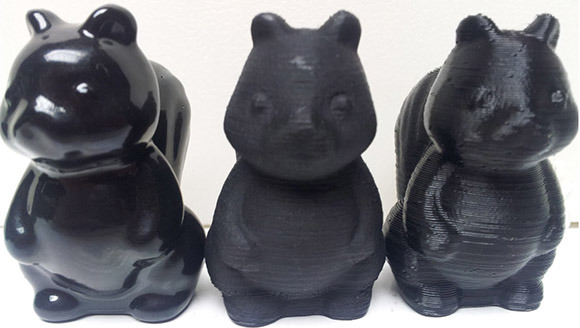 See the full article here at Hack-A-Day
---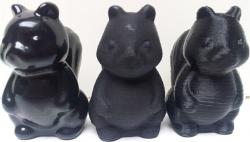 Comments
Related Stories
How to Make a Really Awesome Animated 3D Button in CSS3
When I first looked at the picture I was disappointed, but after trying the working preview realized why this is such an awesome how-to....
How to Make Split Screen Video Games Full Screen on a 3D TV Without a PS3
This instructional video shows you how to use a passive 3D TV to show multiplayer split screen views in full screen mode on the same TV. More importantly, you don't need a 3D game, or a PS3 to do it ...
How To Make 2D Glasses for 3D Movies
The guys from tested show how to convert 3D glassed to 2D. ...
How To Make 3D Clouds in CSS
CSS Deck teaches us how to use CSS 3D Transforms to create sprite-based 3D-like clouds. If you're a web developer, this is super-cool! ...
How To Make a Cheap 3D Gaming Computer
This article isn't about how to build a computer itself, its about how to make over 400 PC games into full 3D in 3 easy steps... for only $43!...
How to Make a 3D Music Video
Jeff Boller gives a presentation of how to make your own 3D music video.......
How to Make Your Own 3D Glasses: 11 steps (with pictures)
How to Make Your Own 3D Glasses. Making your own 3D glasses is so easy to do that you can whip them up just before a movie, right at that moment you've discovered the ones that came with your 3D DVD ...