Posted by: Jesse on: 02/07/2013 04:58 AM
Just when you thought 3D TVs were a breakthrough, here comes 5D!
Don't worry, its not as crazy as it sounds. Mega producer and director James Cameron has teamed up with Vince Price, a well accredited stereographer (who has worked with Cameron on many previous projects) to create a format that will (hopefully) make the 3D cinematic experience a more viable option for Hollywood's producers.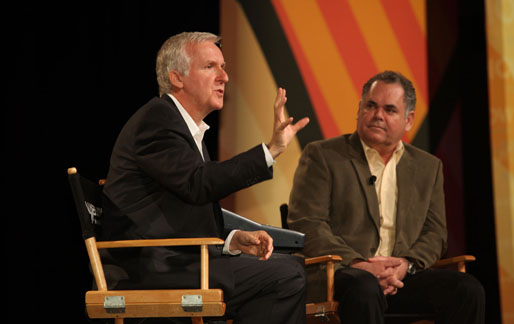 This format will integrate 2D and 3D production aspects into a single process that will bring out the best of both worlds, instead of shooting for the perfect 3D camera angle and the perfect 2D camera angle (both timely and costly), the hope is that this 5D format will make 3D filming more appealing to movie goers and producers alike. 5D is not a new dimension in which to watch film, but rather is a process to capture both 2D and 3D film simultaneously. It is, simply put, 2D plus 3D, not another way for Hollywood to make 5x more money at the box office. We hope.
---
Comments