Posted by: Jesse on: 12/04/2012 04:14 AM
Ah yes, the classic family portrait. Starting with drawings, progressing into paintings, then beautiful sculptures, and ending with photographs... or does it?
As part of an exhibition called EYE OF GYRE in Harajuku, Japan, you can make a reservation to have your 3D printed portrait taken between November 2012 and January 2013. Yep, real (large) 3D avatars of yourself - move over Ken and Barbie!

The process is relatively simple, but uses some cutting edge technology, even for the fast paced 3D world. First, you and your family are scanned with a (very expensive) 3D scanner. Then, up to a month of tweaking and customizing the 3D model of you is done to make it just right when its gets printed. Its like being on the cover of GQ, just without sitting in the makeup chair for 4 hours.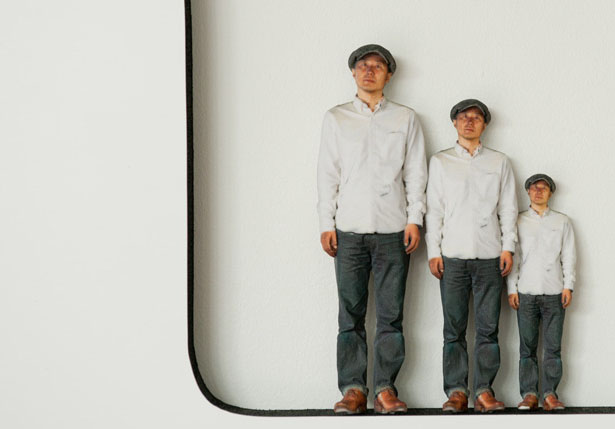 Everything will look just as it was when you got scanned. Your clothes, your facial expressions, everything. Just make sure to hold very still! The full color 3D printed portraits come in three sizes: 4, 6, and 9 inches. The smallest print costs a whopping 21,000 JPY.... but don't worry, thats "only" $264 USD. The largest costs $400 USD per person in the portrait.

If you can read Japanese, you can learn more at Omote 3D's website.


---
Comments
Related Stories
Japanese Company Builds Laser Plasma 3D Hologram
This Japanese company built what many to consider a true 3D hologram, using lasers. Craziest part? This was a year ago! ...
Japanese Man Creates Real Holographic iPhone Display
We have seen some fake iPhone hologram videos before, but this one is legitimate. Special crystals are used to distribute video in 3D... ...