Posted by: Jim on: 02/09/2014 02:29 PM
This year's edition of the International Consumers Electronics Show (CES) was one for the books when it came to the variety of 3D gadgets that were on display.
Now that the dust has settled, we bring you a round-up of the most significant 3D tech innovations that caught our eyes at this year's fair. From 3D food printing, to massive TV screens and 3D-body motion control cameras, this year's CES had it all.
3D Printing Breaks The Mold

CES 2014 featured 27 different 3D printing exhibits, more than double the exhibitors that had a stand last year. One of the stand-out companies was MakerBot, with its consumer-oriented desktop 3D printers. The Replicator Z18, which costs around $6,500, can print at impressive heights, but only in one color. Mini versions of the Replicator, which cost considerably less, were also on display at MakerBot's stand.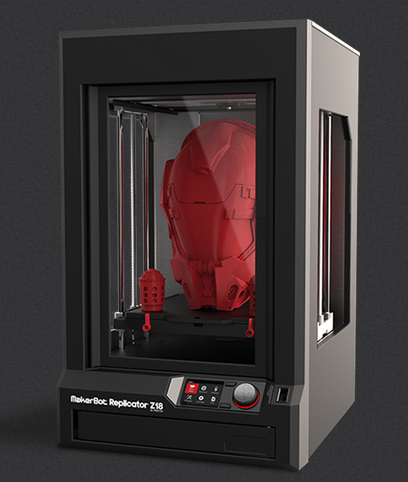 Also attracted a lot of attention at the fair was 3D Systems' ChefJet. This food-based 3D printer can print sweets using sugar and the company intends to roll out more sophisticated versions that could be used to bake bread as well. In keeping with the artisanal theme, the CubeJet - also by 3D Systems - is a 3D printer that prints pottery and figurines using colored polymer.





Experts claim that CES 2014 may have helped 3D printing set to explode with countless of consumer devices in the pipeline and more affordable price tags the near future.


UHD meets 3D TV: A Match Made In Heaven?

The smaller presence of 3D TV this year prompted some commentators to declare that the technology is on its way out, and the decision by TV-maker Vizio to cease producing 3D TV models seems to support this theory. However, a couple of impressive products might well prove this idea wrong.

Resplendent in 85-inches of 8K high-definition glory, Sharp revealed a nurl1]http://www.techradar.com/news/television/hdtv/first-look-sharp-85-inch-8k-glasses-free-3d-1214341" onclick="window.open(this.href);return false;">3D and glasses-free TV, and visitors were treated to a movie showing of 'Life of Pi' on this behemoth. The model boasts a vibrant and crisp image that improves greatly on the typical blurriness that you'd expect from a glasses-free TV.





Another significant innovation was Stream TV network's announcement that it is collaborating with Marvel Digital to produce Ultra-D 4K glasses-free technology that can convert standard media on channels like Hulu, Netflix and YouTube into high-definition, 3D content.

3D Gaming Wants You

Nikon captured the public's imagination at this year's CES by literally capturing a person's likeness and rendering it into a detailed 3D model. The technology used was the xxArray camera system, which is the brainchild of Nikon's alliance with Alexx Henry Studios.






This camera system consists of a battery of 68 Nikon cameras that capture a 360-degree, full-body image in one shot. The end-result: a 15.4 Gigapixel 3D-image of yourself that can then be inserted into a video game. Although the technology doesn't yet allow for facial animation, you can practically manipulate your likeness in the game in any way you want.

Another 3D video gaming innovation was presented at the expo by 3DiVi Company and Etron Technology, Inc. Visitors at the company's stand could play Wheelrush, a popular Android game, with a twist; they could control gameplay on their mobile using body motion using the new Nuidroid 3D gesture-recognition software.




 

Hands-off 3D Cameras

Intel created quite a stir this year when it unveiled its Realsense 3D Camera which can be integrated into computer and other devices to perceive 3D gesture controls similar to those used in modern video game consoles.





Realsense 3D is a combination of 2D- and 3D-camera technology that captures depth and allows users to scan 3D objects, use body motion control and perform real-time video editing. Intel showcased the innovation through a display of laptops and notebooks sporting Realsense, and announced its commitment to start shipping models with 3D cameras as standard as early as mid-2014.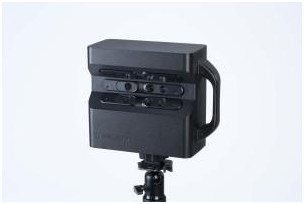 Image credit: Forbes.com

3D cameras were also in focus at Matterport's stand, the company that plans to introduce to the consumer market the first-ever 3D camera. Their invention - which is controlled using an iPad app - uses a mixture of 2D and 3D sensors to construct a rich 3D model of the environment and stores it in the cloud for instant sharing with others.

2014: A Big Year For 3D

The 3D industry is alive and booming at the moment, although maybe not in equal measures across the different types of technology. Whilst 3D TV appears to have taken somewhat of a nose-dive, 3D cameras and, more notably, 3D printing are at the cutting-edge of the 3D world. If what happened in CES 2014 is any indication of the industry's current state, then we can rest assured that there will be plenty more 3D goodies coming our way in 2014.

Comments