Posted by: Jim on: 04/08/2015 10:56 PM
What would make me give up the classic look, thick rimmed, black 3D movie theater glasses that also look snazzy with a lab coat? Avenger glasses, that's what.
The battle scene of the first 3D Avengers movie was one of my favorite 3D scenes ever. Granted, being a total marvel geek helped that feeling. However, that penchant shouldn't skew the fact that that scene was simply brilliant in 3D. Since then I've been looking forward to the encore, Marvel's "Avengers: Age of Ultron", to see if they could recapture the moment. Now Marvel has announced one more geeky reason to get out the the theaters -- Limited editions Avenger themed 3D Glasses.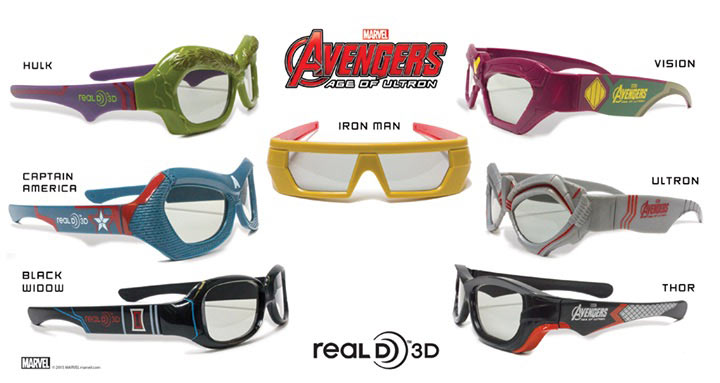 You can already grab a pair on eBay for about $15 bucks. Seems like a bargain. The movie opens May 1 -- so order now if you want 'em.







Source: ComicbookResources
Comments