Posted by: Jim on: 07/22/2012 12:03 AM
AT&T, Cablevision, Comcast, Cox Communications, DirecTV, Time Warner Cable and Verizon among many cable, satellite and telco providers offering 3D Olympic Games coverage
The Olympic Games, beginning in London July 27, will be available to subscribers of MVPD's (Your cable / dish company) which represent nearly 80% of the US TV Market, on next day delay.

Why Next day delay? I don't know. Drama, maybe? But I recall the last Olympic desperately trying to avoid information on races so not to spoil the event and it was simply impossible. I'll just give in this time. Anyway......


There will be an estimated 242 hours of programming available with NBC committing to 12 hours per day of coverage, hosted by Bob Costas.

The 3D broadcasts will be produced by Olympic Broadcasting Services (OBS) and will include some of the most-anticipated events of the Games, including:
· Opening and Closing Ceremonies
· Men's and Women's gymnastics
· Extensive coverage from the Aquatic Center, including both diving and swimming
· Bicycle racing (cycling) from the Velodrome
· Full coverage of track & field from the Olympic Stadium

Olympic Broadcasting Services will capture the Games using Panasonic's state-of-the-art 3D production technologies and fully-integrated twin-lens Full HD 3D camera recorder products.

Prior, you can sample what's in store in retails outlets that carry Panasonic 3D televisions. They will be displaying 3D footage of the memorable Opening and Closing Ceremonies of the Beijing 2008 Olympic Games.
---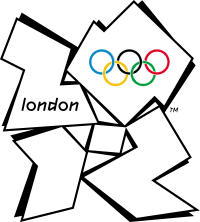 Comments