Posted by: Jesse on: 01/19/2013 10:20 PM
Finally, a large manufacture has embraced public 3D printing for their own devices, but is it a good idea to let the whole world have their designs?
Nokia has released their very own 3D files for the Lumia 820 back case. This means that, for the first time, a huge corporation has released their very own designs to the community (freaks like you and me) to manufacture the shells themselves, and even encourages makers to mess with the designs to create something new.

This is pretty momentous, considering how tightly most technology (for smartphones especially) is controlled. The file release also marks a sort-of partnership with MakerBot 3D Printers.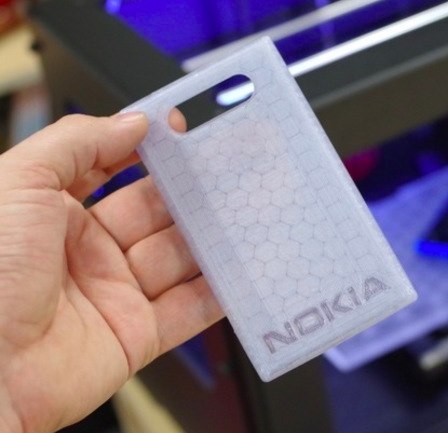 This could be a horrible idea for the Finnish company, but they have gotten a good idea. They know people will start hacking and creating new parts for their phones wether they want them to or not... so Nokia might as well be a friend of the community. They even encourage a few different case back projects, like:

A built-in belt clip or loop
Attachment points for camera accessories
Raised texture for a non-slip grip
A bicycle mount
Extra SIM or MicroSD holders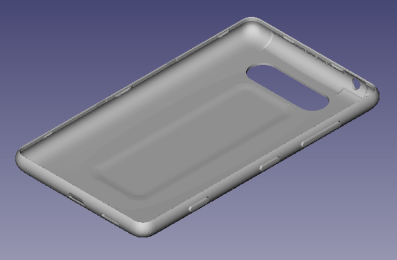 This is just a simple phone shell file release now, but it seems like Nokia has big plans going forward:

"In the future, I envision wildly more modular and customizable phones," Nokia Marketing Manager John Kneeland wrote in a blog post. "Perhaps in addition to our own beautifully-designed phones, we could sell some kind of phone template, and entrepreneurs the world over could build a local business on building phones precisely tailored to the needs of his or her local community. You want a waterproof, glow-in-the-dark phone with a bottle-opener and a solar charger? Someone can build it for you—or you can print it yourself!

"

You can download the 3D files for printing here at the Nokia developer's Wiki page: http://www.developer.nokia.com/Community/Wiki/3D_print_a_shell_for_your_Nokia_Phone

Nokia also started a forum dedicated to the 3D printing community, here: http://www.developer.nokia.com/Community/Discussion/forumdisplay.php?304-3D-Printing
---
Comments