Posted by: Jesse on: 07/05/2012 04:55 PM
Cult of Mac posted this amazing Lego recreation of Apple's Fifth Avenue retail store. See the full story inside...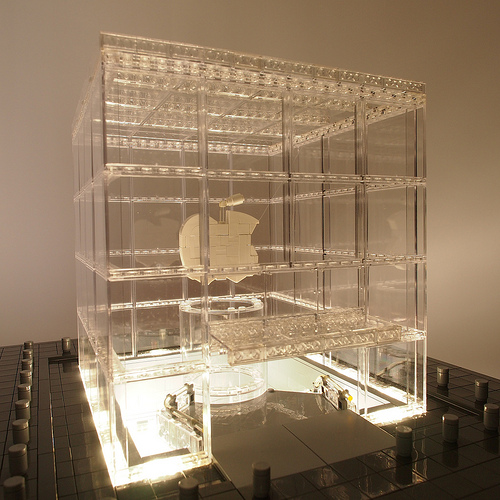 Cult of Mac asked the builder, H.K. Leung: How did you do it?

"The idea of this project began few years ago, when i first began the construction of the glass exterior cube using the SNOT (Stud-Not-On-top) technique for a smooth surface on all sides.

"It got stalled for two years because I couldn't make the spiral staircase to my own satisfaction. The transparent pieces I needed weren't in production."

"The project reignited just before Christmas 2011, when I came up with a new approach to the staircase design. It was 80% complete in two weeks, but I spent the next four months adding details. I added LED lights beneath the exterior glass wall, built-in ceiling lights (3 sets of DIODER by IKEA), again using SNOT – it looks amazing."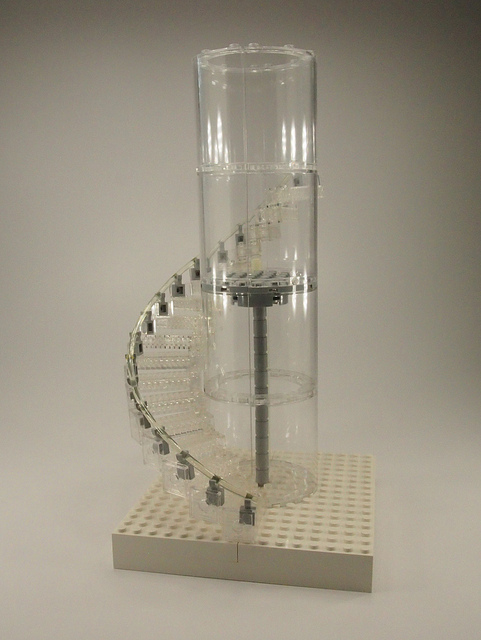 See all the images on Flickr, here.
---
Comments
Related Stories
Off Topic: Tiny Police Chase Made with Pico Projectors
This chase scene was created using video from pico projectors and some creative cuts on the directors part. Its a fun little film - could you imagine if those pico projectors were 3D? ...
Off Topic: Buy a Real Aquarium Coffee Table for $300
Like fish? Need a Coffee table? Why not combine both and buy this coffee table aquarium....
Off Topic: Own a Real Submarine for just $500,000
You can't tell me you've never though about cruising the ocean floor in you own personal submarine, galavanting from island to island completely unnoticed by unsuspecting boaters above you…...
Off Topic: Become a Lord or Lady for just $49.
We found this "country" that will make you a legal Lord or Lady for just $49. Want to be a Baron or Count? They will do that too!...