Posted by: Jesse on: 01/22/2014 07:46 PM
Sadly, no, Proto-Pasta does not make the infamous pasta filament for
Google's 3D Pasta Printer
. But, they do make something just as cool: carbon fiber infused PLA filament that works in any 3D printer.
The guys from Proto-Pasta ran a successful Kickstarter campaign last November and are moving into production at their specialized USA based manufacturing facility. They are making more than just carbon fiber PLA, too: High Temperature PLA and a hybrid Polycarbonate ABS are being produced as well.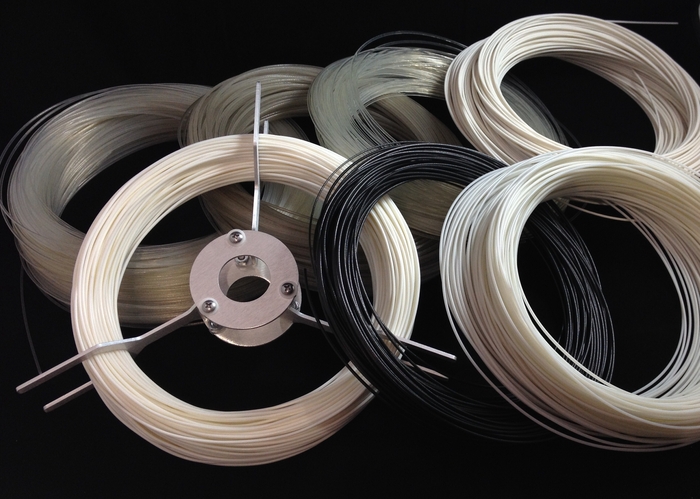 The cool thing about the filaments they produce is that they all have specific data sheets - something relatively unheard of in the 3D printing industry so far.
Pre-Order now on Proto-Pasta's website, or check out their Kickstarter for all the juicy details and video.
---
Comments