Posted by: Jesse on: 11/27/2012 11:13 PM
We've all bought a stock 3D model, only to find out it doesn't work well or just plain looks awful. The new website RenderLife is here to solve that problem!
"Increased competition and a new approach to the marketplace for stock 3D Models will improve business for studios, agencies, game studios and media who use 3D models while increasing opportunities for 3D artists," says Chris Cawston, the CEO of RenderLife Inc.

He went on to say "we spent the better part of a year studying the global market for 3D, interviewing artists who create the models and businesses that purchase them. We weren't interested in entering the space unless we understood how we could make a difference. It became obvious to us that while the global market for 3D was growing rapidly, structural issues in the market were hampering progress and profits. There was no marketplace focused exclusively on high-end, quality assured assets."

Jeff Mann, RenderLife's founder recognized the need when his design studio regularly ran into issues with purchased 3D models. "Our creative team was frustrated. Too many of the models they purchased from stock sites simply didn't work, forcing us to invest time and money to "fix" what we'd already paid for. This problem and the lack of a guarantee from sellers often caused us to run late and over budget resulting in missed deadlines, and robbing us of profit on jobs," says Mann.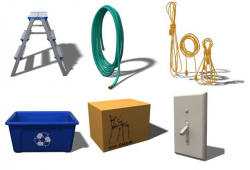 "It's absolutely clear to me that the best user experience wins.... period" says Cawston. Driven by this imperative, RenderLife.com delivers an intuitive, elegant and powerful user interface. But user experience goes well beyond the look and feel of the site. RenderLife worked with studio managers and top CG artists to develop its Quality Code. RenderLife's Curators, experienced 3D professionals, examine every model submitted to ensure it meets the site's rigorous standards. Customers have confidence knowing they are getting excellent product every time, and purchases are backed by RenderLife's satisfaction guarantee. Artists can take comfort knowing their work will be showcased with a select group of high quality models, not lost amongst lesser quality assets.

"We've launched with a relatively limited inventory but this is just the beginning. We will be announcing a steady stream of initiatives that will accelerate asset acquisition and make RenderLife the go-to site for the serious 3D community" says Cawston.
---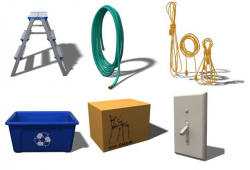 Comments