Posted by: Jesse on: 01/15/2013 01:42 AM
This isn't your granddad's 3D conversion box. Instead of converting 2D video into crappy 3D like all the other 3D conversion boxes out there, 3D Striker converts your 2D TV itself into a 3D device.
Its a little tough to explain, but the concept is absolutely brilliant. The folks at 3D Striker realized that the problem with 3D isn't the amount of video and movies that are available, its the amount of displays it can be played on that are the problem. Just think about it; you can go down to Walmart right now and buy a 3D movie that will cost $25. But, if you don't have the $1000 3D TV that plays the movie, you aren't going anywhere.

Insert the 3D Striker here. This handy little device turns your everyday Plasma, DLP projector, or (most) flat-screen 2D TVs (that most Americans have 3 or 4 of in their homes) into a 3D TV.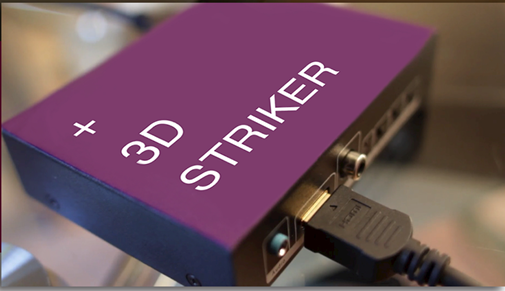 How? With an input from any standard 3D device (like your Cable/Satellite Box, Blu-Ray player, PS3, or other 3D video source like your computer on YouTube), the signals are processed in real time into "Active Anaglyph" - a proprietary chromatically-opposite color filtration between left and right images. Then, it synchronizes the color filtration of the left and right lenses of the 3D glasses to create a 3D effect. Its very similar how to most Active 3D TV's work, but in an external box instead of built into the TV.



Brilliant, isn't it? 3D Striker and parent company 3D Digital are bringing the device (did we mention its the size of your palm?!) to the crowd funding website Kickstarter to help raise the funds necessary to put such a product into production. You will be able to pre-order a 3D Striker on Kickstarter starting January 31st, so mark your calendars!

Eugene Gershman, Managing Partner and Co-Founder of 3D Digital said "We're excited to be bringing the 3D Striker to Kickstarter. We think this device is going to help people step up to a whole new world of 3D movies, sports, and video games. We're here to bring that cost down."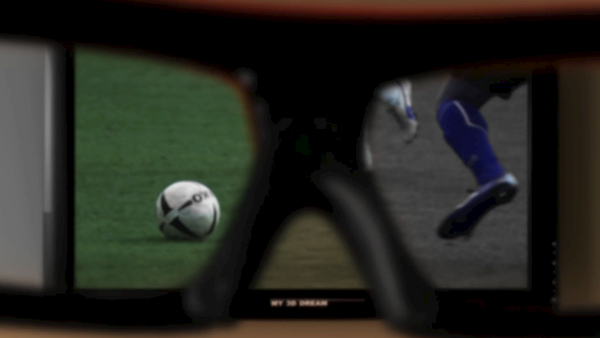 Its a great product packed with innovation, and is rumored to be offered for a very reasonable price. Check back to see this article updated about the Kickstarter campaign.

Learn more about 3D Striker on LinkedIn, Facebook, or at their website.
---
Comments
Related Stories
Infinite Z looks to create a revolutionary 3D Environment.
Infinite Z's new Zspace, promises a more immersive, interactive 3D environment for computing, creating, communication and entertainment....
RenderLife.com Goes Live - Revolutionizing the 3D Marketplace
We've all bought a stock 3D model, only to find out it doesn't work well or just plain looks awful. The new website RenderLife is here to solve that problem!...
Will this choke off the 3D printing revolution?
Nathan Myhrvold, former Microsoft CTO, is granted a patent to effectively issue DRM on 3D printed objects. ...
3D Printed Meat Could Revolutionize the Food Industry
Hungry? How about some 3D printed meat to chew on?...
3D Hologram Telepods May Revolutionize Videoconferencing
"the technology dr. vertegaal and researchers at the queen's human media lab have developed is called telehuman and looks like something from the star trek holodeck"...