Posted by: Jesse on: 01/03/2013 08:18 PM
Theres only two things that stand in the way of everyone having a 3D printer - price, and knowing how to use one. But RoBo 3D has solved both!
When 3D printing first started, you had to fork over $100,000 for a printer. Recently, companies like MakerBot have released more affordable models ($2200). But lets be honest, $2200 really isn't affordable unless you are a prince of a small country (or Mitt Romney).

So, other companies started to make 3D printers like the OrdBot. These printers are much cheaper ($500-700) but have another problem: you have to assemble them yourself. This is a no-go for wannabe geeks.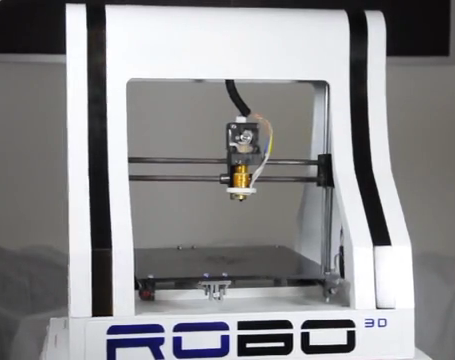 Here comes RoBo 3D to save the day! This printer solves both problems at once. For only $520, it comes fully assembled and ready to print with relatively good quality. Not only that, its open source, so no cash-craving venture capitalist can ever tell you what to do.
Whats the catch? You can't buy one yet! Or I should say you can't buy one right now - RoBo 3D is currently on Kickstarter raising funds so it can be produced and make all out ABS plastic dreams (get it?) come true.
Actually, RoBo reached its funding goal of $49,000 in just 3 days! As of right now, with 29 days still left in it's campaign, RoBo has raised $110,500. You can support the project for as little as $3, or pre-order the unit with a nice discount for around $500 depending on the package. Get over to Kickstart now and support the future! (Don't forget to bring your DeLorean)
---
Comments