Posted by: Jesse on: 12/14/2012 06:24 PM
In The Hobbit: An Unexpected Journey, Peter Jackson has pushed the boundaries of new filmmaking techniques by capturing the movie in high frame rate (HFR) 3D. A world first in 3D!
In addition to the IMAX® and IMAX® 3D presentations, the film will also be shown using a higher frame rate in select IMAX® theatres.

What is High Frame Rate 3D (HFR 3D)?

Frame rates refer to the number of images (frames) displayed by a projector in one second. The current standard in cinemas worldwide is 24 frames per second (fps). HFR 3D productions of 48 fps record and play visuals at twice the current rate, which more closely approximates what the human eye actually sees. The higher 48fps rate provides enhanced clarity and reduces motion blur during action sequences, artifacts, judder and strobing.

To see a full list of the IMAX theaters that will feature HFR 3D, go here.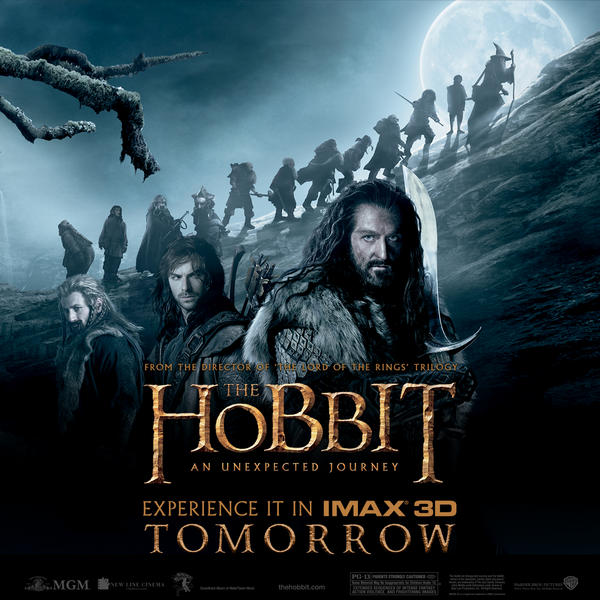 ---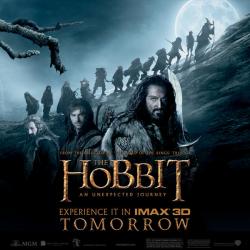 Comments
Related Stories
The Hobbit Special Edition 3D Glasses Sneak Peak
We dug up some pictures of the special edition RealD licensed 3D glasses for the upcoming movie The Hobbit....
The Hobbit Movie Trailer in 3D
We found you a good 3D movie trailer for The Hobbit. Only problem is the ending credits are in German, so I hope you "sprechen deutsch"... ...