Posted by: Jesse on: 07/06/2012 08:55 AM
The Simpsons are back in theaters for a short time. Literally.
Here's 12 - well really like 6 - 2D seconds of the shortest teaser I've ever seen for the upcoming Simpsons 3D short film called The Longest Day Care. The short will be be shown in 3D only prior to the full theater showing of Ice Age: Continental Drift.



The 4+ minute short file will be based on Maggie Simpson and her return to the Ayn Rand School for Tots.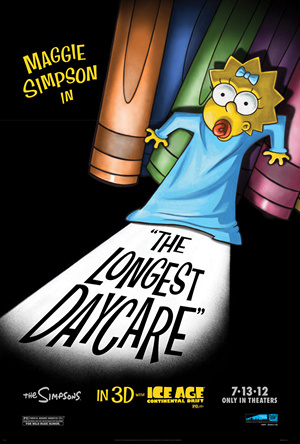 ---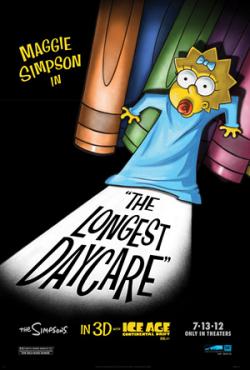 Comments