Posted by: Jim on: 01/12/2015 12:09 PM
A product designer from South Africa and Destiny gamer decided to combine his skills and hobby to create something wonderful: a 3D printed, life-sized weapon from Destiny.
It using a interlocking mechanism which allows it to be assembled with out any glue. He has replicated the unique trigger interaction that you get in the game where if you slowly squeeze the trigger button the hammer moves back slowly in the game, the spring action is created with a simple loom band which can be seen in the images. The model also features a rotating barrel and a
reload mechanism which simulates the action in the game.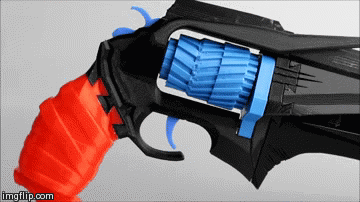 How To:
All parts are printed at 0.2mm, 10%infill. The two barrel parts and the handle should be printed upright with the zig zag in the bed. The trigger mechanism parts should be printed with the flattest face on the bed. They should lock into place. If not, a gentle tap with a rubber mallet. A GIF also demonstrates how it should be assembled.

Grab the plans @ http://www.myminifactory.com/object/4494.

Source: Polygon

Comments