Welcome to our website
To take full advantage of all features you need to login or register. Registration is completely free and takes only a few seconds.
Posted by: Jesse on: 05/21/2013 07:09 PM
Japan Display has developed a method of switching from 2D to true stereoscopic 3D using a LCD screen. The display even uses head tracking to note where the viewer is located.
"The 2D/3D switchable LCD uses a variable parallax barrier to display the 3D images and to change the viewing direction of the 3D images. By employing a variable parallax barrier to show 3D images, Japan Display enabled to switch between 2D and 3D display modes and to change the viewing direction of 3D images. Also, to optimize the 3D viewing area, the company synchronized the variable parallax barrier with a head-tracking system."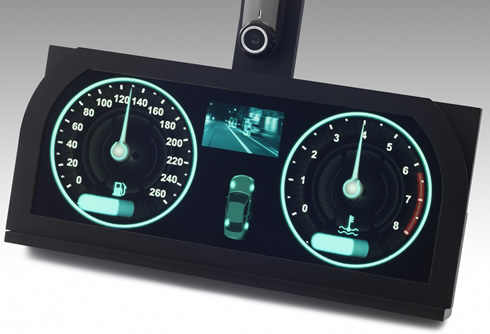 This display in specific is 12.2" and rectangular, to be used in car navigation systems and gauge clusters (coming to a Honda near you?) It has a resolution of 720 HD 1920(H) X 720(V) pixels, and in 3D-mode, a resolution of 960(H) X 720(V) pixels.
Japan Display will showcase the device at The Society for Information Display (SID) Display Week 2013 international symposium, held on May 21 to 23, 2013.
Comments
Elsewhere on the Web